Elevating Real Estate Photography with Captivating Imagery

Our team of skilled professionals are dedicated to capturing the essence and allure of each home, ensuring it shines in its best light. From stunning photography and captivating aerial views, to detailed floor plans and immersive 3D virtual tours, we specialize in creating visual narratives that resonate with buyers. Explore our comprehensive suite of services and let's embark on a visual journey that sets your listings apart.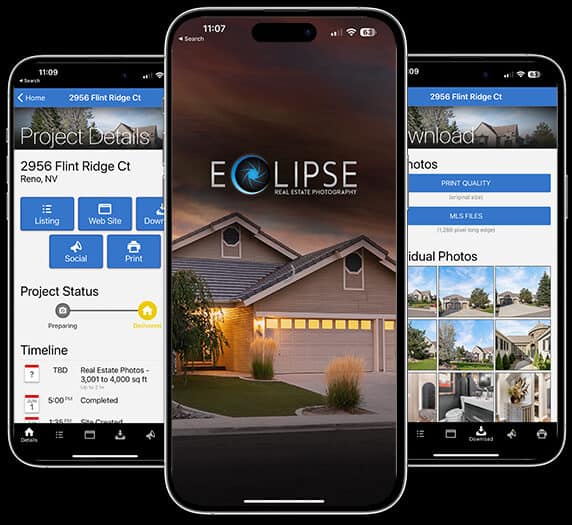 For the agent on the go
With our app, you have the convenience of scheduling new appointments, reviewing your existing appointments, settling order balances, seamlessly downloading photos directly to your phone's camera roll, effortlessly sharing on social media, updating listing details, obtaining links, printing marketing materials, and a host of other valuable features all at your fingertips
OUR PROFESSIONAL REAL ESTATE MARKETING
MEDIA SERVICES
REAL ESTATE PHOTOGRAPHY
Given that 95% of prospective home buyers rely on the internet for their property search, it becomes paramount to establish a compelling initial impact through the utilization of professional real estate photography. In fact, a staggering 85% of potential buyers have expressed when navigating online listings, photographs stand out as the most pivotal element in their decision-making process.
Schedule an appointment
AERIAL PHOTOGRAPHY
Elevate your listings to another level! Aerial Photography provides prospective home buyers with a unique vantage point of the surrounding area that conventional real estate photography simply can't offer. Homes featuring a combination of aerial and professional real estate photography have been shown to sell a remarkable 68% faster compared to those without.
Schedule an appointment
FLOOR PLANS
When it comes to enhancing your property listings, Floor Plans rank as the second most crucial service following professional real estate photography. Surprisingly, 55% of home buyers have attested that having access to the floor plans significantly influenced their decision-making process when it came to purchasing a home.
Schedule an appointment
3D VIRTUAL TOURS

3D Virtual Tours not only pique curiosity but also drive property sales. According to a study by Realtor.com, listings featuring virtual tours garnered a 87% more views compared to those lacking this dynamic feature. Additionally, a substantial 54% of potential buyers expressed a strong preference for property listings equipped with a 3D tour, demonstrating a significant impact on their decision-making process.
Schedule an appointment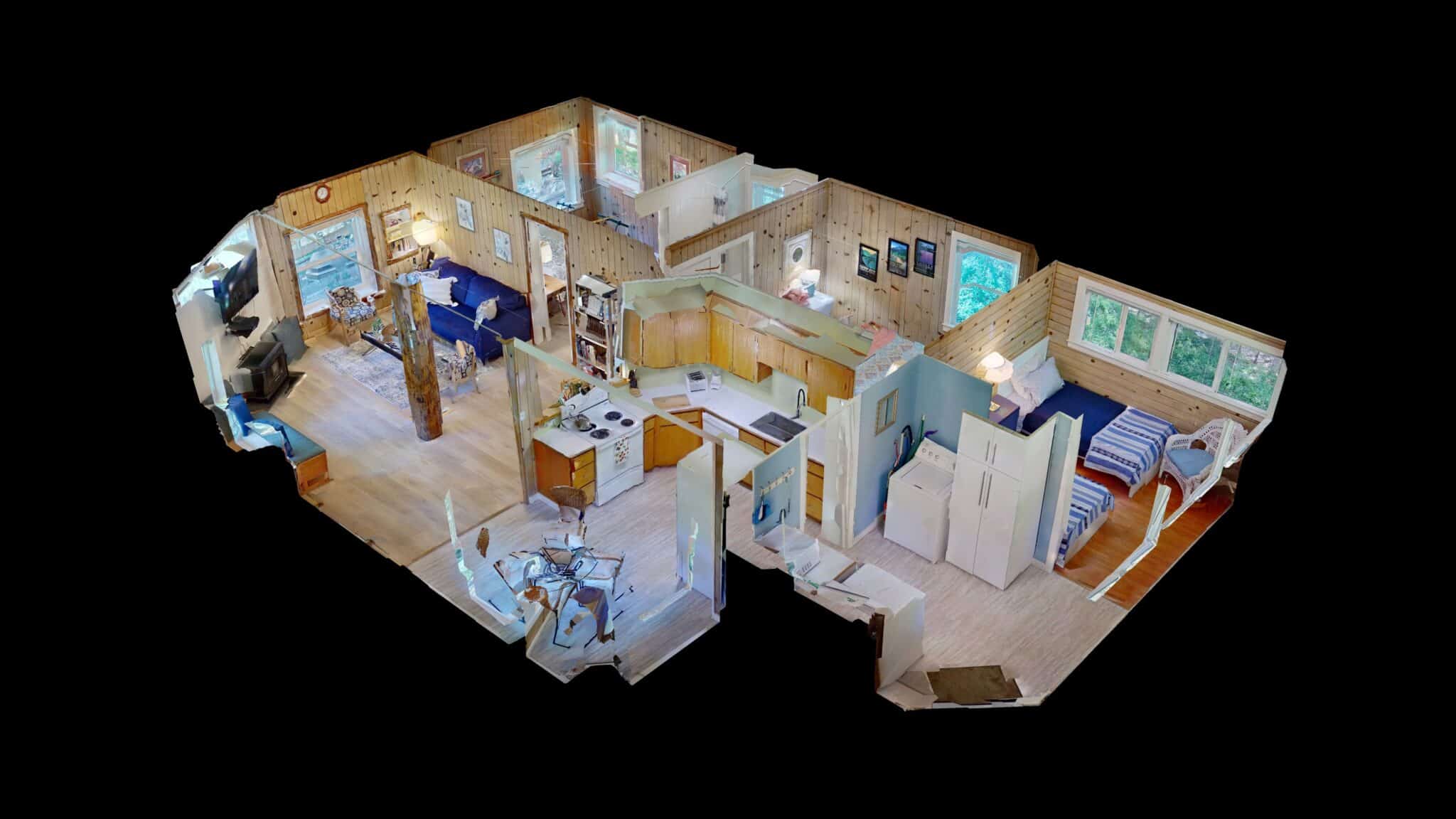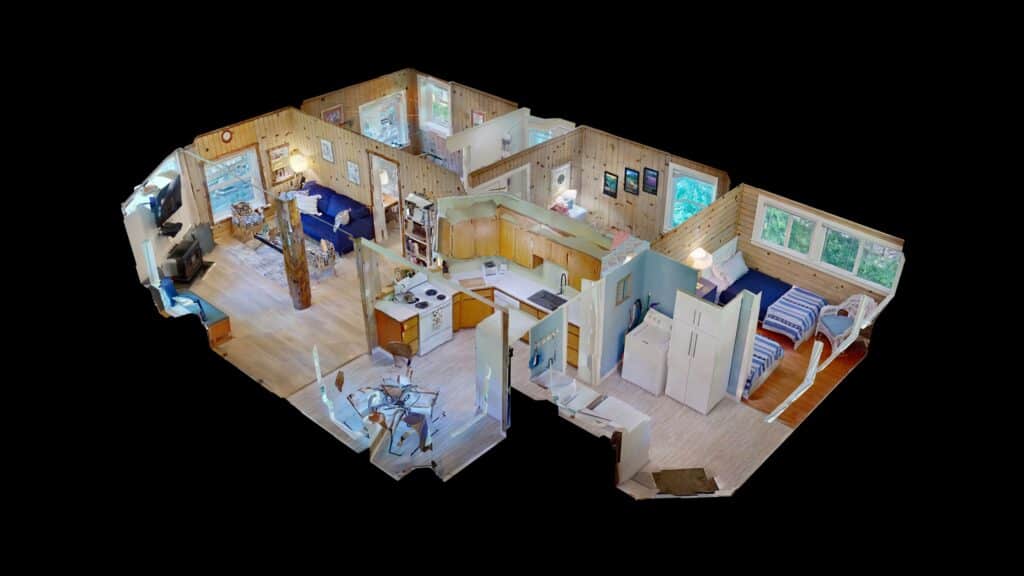 EVERY LISTING COUNTS
WHY CHOOSE US?
QUALITY SERVICE
We consider surpassing your expectations as our baseline commitment. Recognizing the high stakes inherent in Northern Nevada's real estate market, we are committed to going above and beyond to serve our valued clients.
EASY ONLINE BOOKING

Utilize our online booking form to select your desired services and gain immediate access to a clear view of available dates and times. This empowers you to make choices that align seamlessly with both you and your client's busy schedules.

QUICK TURNAROUND
We understand the urgency of getting your listings out in the market promptly, a crucial aspect for both you and your clients. That's precisely why we guarantee next-day turnaround on all our photography services.
SIMPLE PRICING
We recognize the importance of clarity in business expenses, which is why we crafted our menu with this principle in focus. With us, you'll always have a transparent view of the costs associated with our services, ensuring you never encounter any uncertainty or guesswork.

NO CANCELLATION FEES
We understand that in real estate, unforeseen circumstances can happen. That's precisely why we provide a hassle-free cancellation policy. Simply notify us of your cancellation within one hour of your scheduled appointment, and we'll handle the rest
ADDITIONAL VALUE
With our real estate photograohy service we provide a complimentary Single-Page Property Website, along with exclusive access to our Marketing Kit. Here, you can create a wide array of promotional materials, including flyers, postcards, social media posts, and much more!

Schedule an appointment